Social Media for Educational Institutes – Why and How
It is now easier to generate leads and promote coaching institute online than ever before.
As India's school and college going students are hyperactive on the Internet. They are easily available and reachable on social media and Google search engine.
Now the question is how to promote your coaching institute online in India, that in order to reach your target audience?
I have to say there's no straight answer or a fixed formula. As online marketing strategy would be different for targeting UPSC aspirants and students preparing for the 12th board exam.
Hence, context, product, business, target region, and many other factors matter a lot while preparing a digital marketing strategy.
However, I have listed out below the top ways you can reach school and college students in India.
In India, offline marketing is too costly that a billboard in major cities can cost up to 50,000/- rupees a month. In addition, you cannot measure the effectiveness and leads generated through that billboard.
On the other hand, online marketing can be conducted with as low as 2,000/- rupees a month budget. That will get you quality and targeted leads that you can easily convert into your customers.
In my capacity, I have carefully listed below the top channels and tactics to promote a coaching institute in India. Moreover, these marketing tactics are also affordable and easy to use.
As a coaching business manager, you should use social media to amplify your brand image. Social Media Marketing means advertising on social media platforms such as Facebook, Twitter, Instagram, YouTube and LinkedIn.
YouTube videos are the best ways to advertise as people like to watch videos. You can make a Facebook page for your coaching institutes. Using Social Media you can associate to your existing and new clients by posting frequent updates about your institute YouTube and LinkedIn.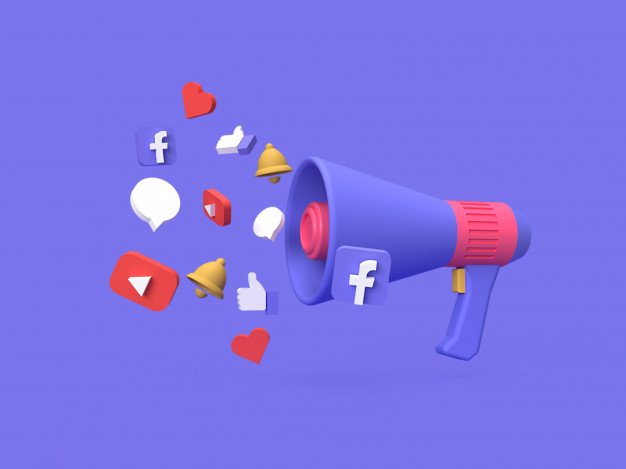 Facebook Marketing and Ads
The Facebook social network is hugely popular in India among the young generation. More than 80 percent of Indian Facebook users belong to 17-34 age bracket. Moreover, India has the highest number of Facebook users in the world.
There are three things you could do to target students for your coaching institute on Facebook, that are:
Facebook Page: the business page on Facebook allows you to engage your target audience using your branding. But make sure, when you create the business page either you could create with your institute name (do that if you're popular in your region) or could create one using the target keyword (if you have recently started). The keyword targeted will allow you to easily come into the top searches for the target keyword on Facebook for example – CAT Coaching India, UPSC Coaching India etc. Also, regularly share an update on your page related to your courses, news, and educational content.
Facebook Groups: Facebook groups can be the most important tool in your arson. However, it has to be used intelligently, as spamming will lead to less organic reach and high chances of profile block by Facebook. Suppose, you want to target CAT aspirants, then, in that case, you could group post or directly post promotional content in college and universities' groups, and also Management Entrance Exam groups. Or you could create your own group as well with the name of CAT Prep Delhi, Common Entrance Test Group etc.
Facebook Ads: I believe, it is quite a long topic to discuss here, but I recommend that you will need to engage a professional to manage your Facebook Ads to actually get the results. You could use Facebook Ads to target your audience on an event basis such as CAT registration or preferences such as Management Topics and College. There are many more ways you could target students online with the help of Facebook Ads. All you need is creative ideas and ways to target them.

Google my Business

For any coaching institute, the majority of your target audience is based in and around your location. Therefore, it becomes important to target your local audience online. That's because you know that they will easily convert into your paying students.

Google My Business is a business location verification service that's free and any business can use it. You could also use it to verify your location on Google Maps and promote coaching institute.

Google My Business service will allow you to target the local audience more effectively. I have elaborated the process on how to verify your location on Google My Business in my last blog. If you any questions regarding it then do use the comment box below.

Now, to get your listing on to the top searches for the target keyword on Google Maps, do the following:

Add Keyword Optimized Content on GMB
Add Actual Photos of your Business and Locality
Get Some Positive Reviews
Google Adwords
However, the most common thing about all these Google AdWords promotions is that they all are not able to effectively target audience; leave alone the engagement and lead management.
Above all, poor follow-ups and customer relationship management lead to an extremely low conversion rate.
With proper planning, working on your keyword researching and targeting, and developing quality content you could improve your returns from Google AdWords' promotions.
For the keyword targeting and researching part, you should extensively use keyword planner.
Apart from above, focus on Landing Page and Content, just remember the following key pointers:
The landing page should be easy to navigate, opens fasts, attractive, engaging and lead the traffic to conversion points.
On the content part, make sure that you convey the offer/proposition accurately and clearly. Moreover, focus on the engagement, persuasion and convincing part by adding content such as results and successful students' list, awards, teacher's profile, infrastructure photos, and features etc.
Do not use spammy words, and make sure that your content is grammatically correct.
The headline of your Ad Copy is highly important that's because when your target audience finds it interesting only then they will click on the Ad Copy.
Lastly, give your traffic multiple touch points to contact your coaching institute such as online chat, phone number, visit request, online application, email and contact box, open forum discussion, and request a call back etc.
The Google AdWords system is quite tricky and complex, therefore, you will always need an experienced and/or certified professional to handle it. And make sure you follow up with your ROI to make each penny count.
Benefits of Social Media Marketing for Coaching Institutes
Here you can experience the benefits of social media marketing for coaching institutes—
Attract Many Students
Whether you are getting the students prepared for academics, entrance exams, government exams or other competitive exams…etc, you can attract many more students from your local area, city, district, and country. This is possible due to your highest online visibility with "social media marketing for coaching classes".
Social Media Engagement
When students see your coaching brand on social media sites and find your website at the top in Google search, they highly engage with your institute and contact you for admissions. Thus, social media marketing for coaching institute makes your educational business highly popular on social media sites.
Improve Search Ranking
If you already have an educational website/blog, then with the help of SEO services for coaching institute, you can improve the search ranking of your website. Due to the top search ranking of your website you can highly be engaged with the student's leads.
The advantage over Competitors
With the great online advertisement for coaching institute, you will become visible as a rising star in front of your students. Additionally, due to high standard social media promotion, you can get more advantage over your competitors. You can attract more students with a comparison to other coaching institutions in your local.
Online Brand Reputation
With the help of result-oriented online coaching classes' promotion services, you can improve your coaching brand reputation via SMO, PPC, SEM, & SEO services. All these advertisement ideas for coaching classes always provide the best results if done in the appropriate way.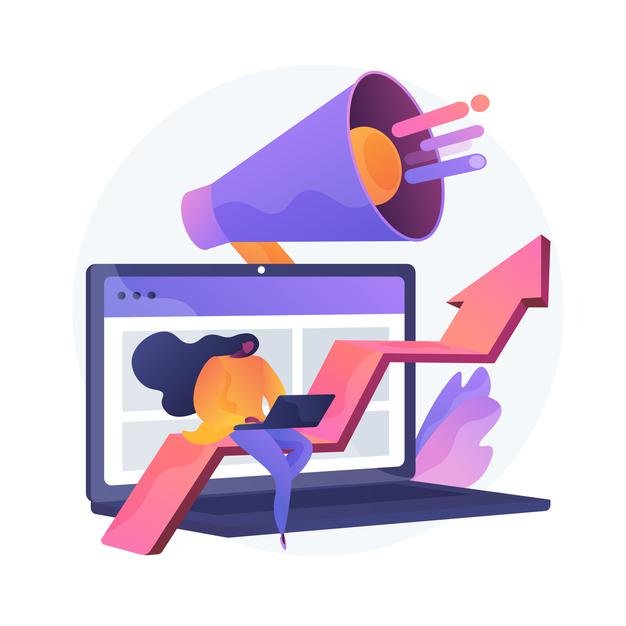 How 9sd world technology can help you?
We are experienced and professional social media marketing consultants in India. Whatever your business marketing objects, we work with full enthusiasm and planning to finally meet with all your requirements.
When you fix a deal with us for any short and long time forthe project, we first do effective and brief analysis.
Then we collect the necessary information like your targeted keywords, targeted audeince and their location.
Our next step is to roughly plan and arranging the strategies to promote coaching institute over the internet with the cost-effective way.
Then after, our expert "Social Media Consultants" start executing the plan on the fixed priority basis.
I hope you would find these online marketing tips for your coaching institute valuable. If you have questions or doubts about how you could further promote coaching institute then you could reach me at +91 9365476611 or mail: contact@9sdworld.com Or you could leave a comment below.