Digital Marketing for Jewellery Store
The world is indeed growing closer. Presently all across the globe social media and social networking websites are by far the strongest tools for people to bond, meet and interact. Websites like Facebook and Instagram have given people an entire new outlook towards connecting with each other.
As this current trend grows and grow it will, it has become very important for almost all industries to have there presence in the social media circle. This not only enables them to connect with their existing clients but also build stronger relations with them. Along with this incentive, social media can be used as one of the key tools of marketing and to enhance brand value. Social Media Marketing Companies help their client achieve a high level of loyalty from its followers and also build new clients and break into new territories for selling their products.
As one may notice, almost all decent to big size companies have a page dedicated to their company and its latest news and announcements.  Understanding this trend as a very important aspect for marketing, even companies related to luxury products like jewelry and watches are participating in full force. Today a jewelry brand can achieve tremendous amount of fan following by undertaking the right approach to Social Media Marketing.
Any latest additions to their current designs, new collections, announcements of upcoming sales and discounts can really stir excitement in the hearts of their fans. This in a period of time helps the company achieve respect and publicity.
Taking an example of a famous jewelry company like Tiffany & Co.– They have 10,171,806 fans on Facebook ! Tiffany constantly puts up articles and news about their designs and collections. Also high end jewelry images and celebrity loyalty make for some "share" on their page. This is a perfect example of the use of Social Media Marketing as a strong tool and an example of following global trends to create respect and admiration for the company.
Social Media Marketing may seem easy to channelize as a marketing tool but is really a long term and continuously built strategy which has to be applied correctly for effective results. Timing of put up articles, the right content, choosing the correct target audience and not following only strong self-promotion are some of the basic rules of effective Social Media Marketing. This strategy if correctly applied builds a circle of trust for the company and in due course of time creates respect for them.
So we can easily conclude that approaching the right channel to SMM or handing over the responsibility to a Social Media Marketing Company can really bring about positive outcomes and put forth the company and its products in the most efficient way. This is true for almost every industry and the concept has been proven time and again by many companies-small as well as big. Contact Seven Boats Today for consultation.
Digital Marketing Strategy for jewellery store:
Website Suggestions for digital marketing for jewelry
Make it like eCommerce website or a semi eCommerce without payment gateway but enquiry form
Categorize products for Occasion / Festival / Collection / Event / Party / Light Weight / Gems / Diamond etc
Give product details with enquiry form on every product page to collect user info
You can give online gold scheme/invest in gold jewellery scheme enquiry form on website for lead
Showcase products with high resolution pics in different angles like eCommerce websites.
How to Reach Target Audience
Search Engine
Social Media (Facebook, Instagram, Youtube, Pinterest)
Email Marketing
Influencer Marketing (Celebrity, Fashion Blogger)
Mobile App, QR Code
Paid Ads
Google My Business (GMB listing & Optimization for more store visit)
Search Engine Optimization
Website / internal web pages / product page promotion on search engine for natural traffic & lead
Content Marketing (Blog, Presentation, Infographic, relevant Forum participation etc) / link building
from quality websites for brand building / referral traffic
Great content creation with right categories and interlinking between pages
Focus more on UI/UX and mobile usability
Focus on user's intent.
Focus on SEO friendly page/product url, Titles, Description
Focus on getting more genuine reviews.
Focus on Google My business listing & Optimization for more local store footfalls
Focus to get more online PR for the brand.
Social Media Marketing
Brand promotion in Social Media
Regular informative & promotional posts
Pre-Launch Campaign (for new collections)
Post-Launch Campaign (story telling, testimonial)
Event promotion (for brand recall)
Group promotion (for awareness, branding)
Selfie and tagging contest (for engagement & brand recall)
Bridal jewellery / Special moments / Puja stories and short videos share (for engagement &
branding)
Maintain proactive response (for lead)
Maintain freshness & regularity of post on social pages (for increasing genuine followers)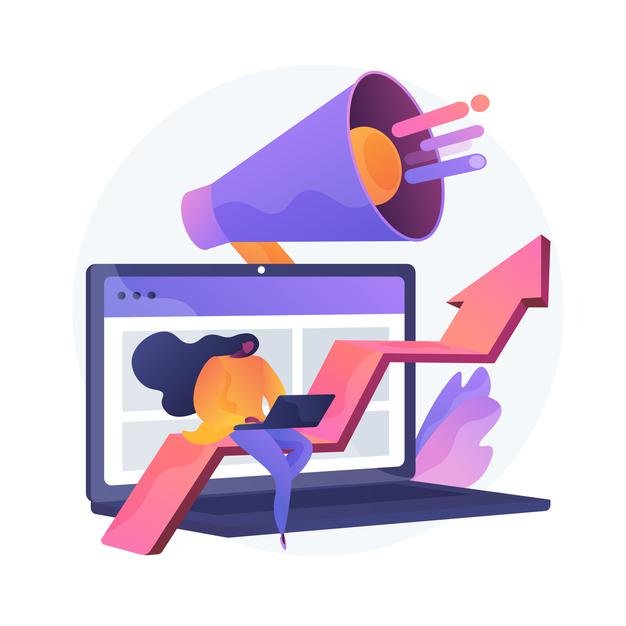 Online Ads for Branding & Lead
Google Search ad (for call, traffic to website)
Google Display ad (for branding)
YouTube Video ad (for branding)
Google Shopping ad (for traffic/remarketing/conversion)
Facebook Awareness ads (for branding)
Facebook Traffic ad (for website traffic)
Facebook Engagement ads (for page like & engagement with post)
Instagram ad (for brand awareness
Influencer & Email Marketing
Asking fashion bloggers to write about your store
Sending emailers on occasions like Dhanteras, Diwali, Laxmi Puja, Eid, Christmas, New Year, Birthday, Anniversary, etc to existing customer database
Sending Newsletter to emails acquired from website
Loyalty program, birthday wishes and offer, website spin the wheel lucky draw contest to increase and engage recurring visitors.
We can provide full – stack digital marketing solution for branding & lead. That includes following & more
SEO strategy for reaching target audience
Implementing SEO strategy for brand building & lead 
Blog Content Ideas, Topics, Reference & Writing
Social Content – Research, Content Creation & Suggestions
Graphics – Website creative, infographic, social creative, emailer & ad creative
Paid Campaign Budget Planning, Allocation, Execution, Monitor & Report
Emailer designing & campaign management
Monitoring your resource and their work.
Daily/Weekly/Monthly Work Analysis and Feedback
Month Wise Data & Feedback Driven Strategy
Roadmap Planning & Suggestions